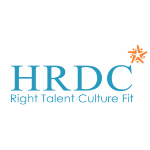 - Knowledge, Skills & Abilities
- Ability & experience in retail operation
- Strong interpersonal, communication and motivational skills
- Strong organizational skills, and business acumen
- Strong analytical and presentation/communication skills
- Ability to manage and/or coordinate with internal and external cross-functional groups (product, merchandising, logistics, marketing)
- Qualifications
+ 7 years or plus of multi-store management experience required in a focused, customer service-oriented retail environment (preferably apparel/footwear) with results driven track record
+ Fluent in Vietnamese and English
Participating employers can recruit local fresh talent, within three years of graduation or the Operationally Ready Date for National Servicemen and prepare them to take up suitable job roles. Participants in the programme can look forward to a structured career progression pathway within the organisation.
This programme is designed in collaboration with industry to ensure relevance to employers and the growth of the sector. Since 2015, the SkillsFuture Earn and Learn Programme has been introduced in 25 sectors, including Aerospace, Biomedical Sciences, Food Services, Games Development, Healthcare, Hotel, Infocomm Technology and Retail.
Within three years of graduation or Operationally Ready Date for National Servicemen
For fresh graduates who are Singapore Citizens and within 36 months of graduation or Operationally Ready Date for National Servicemen only
Đánh giá năng lực trực tuyến
We are here to help find the best career for you. To get started, we're going to ask you a set of questions. These first questions are aimed at helping us understand careers you match with based on your interests
We are here to help find the best career for you. To get started, we're going to ask you a set of questions. These first questions are aimed at helping us understand careers you match with based on your interests